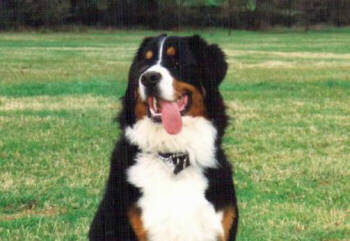 Snobears Benjamin Dasso CDX, NAP, NDD, CGC, HIT
Ben turned 9 yrs. old in Sept. 06
Congratulations to Ben & His wonderful owner Carol on Ben earning a BMDCA Working dog award for 2005
Update: 02/26/09 - Ben has since passed away. We'd like to thank his owner Carol for loving him like he was her child. : )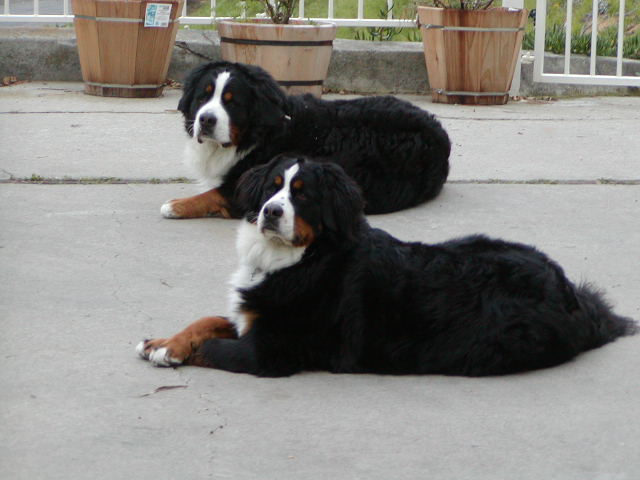 Ulysses and Princess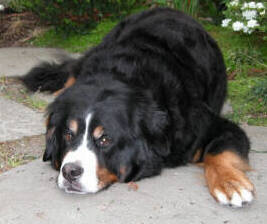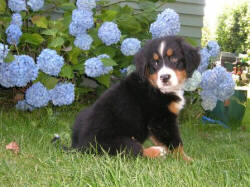 Bruno and Carmen
Bruno turned 12 yrs on June 25th!
Kathy Writes:
Hi Mary and Jeff, I just wanted to let you know that tomorrow is Bruno's 12th birthday and he's still going strong (slow, but strong). He's still his usual happy, loving self. He loves going on walks though they're shorter and slower than before. He has friends all over the neighborhood, and loves getting pets when he's out and about. Carmen is great, just a happy-go-lucky girl, always with a smile on her face. I took her to agility class this spring and she loved it! She's very good at it too! Anyway, I just wanted to let you know how the dogs are doing. They are both just wonderful, and you obviously know how to breed for steady, confident, happy and affectionate temperament.
Thanks for letting us have these 2, they are the best!

Update:
After a long and wonderful life Bruno passed away just before his 13th birthday.
Sleep well sweet friend.

After losing her hero Bruno, Carmen was lonely......
Welcome Henry!! Born July 4th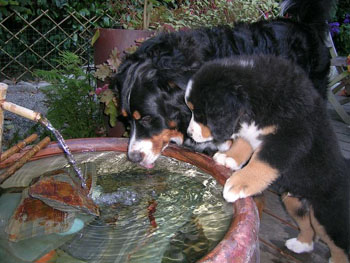 Hello Dolly! (Henry's sister)

Dolly & Dixie - Photo by "Mom" Nancy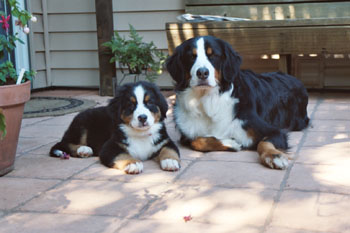 Dolly Has Grown UP! - photo by: "Mom" Nancy
Dixie, Dolly, & Roxie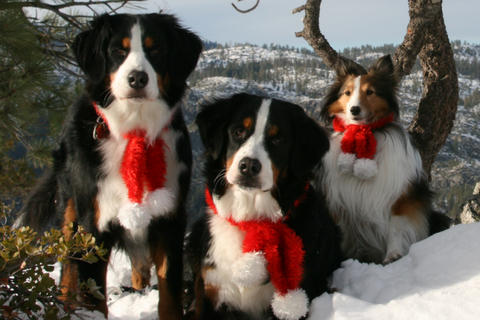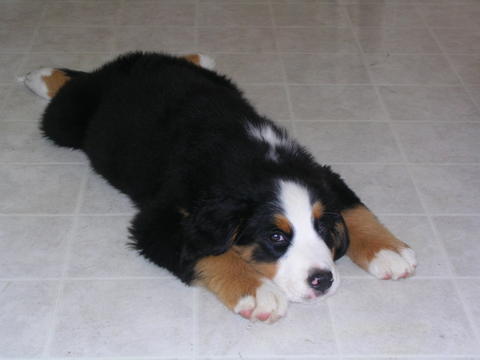 Lola - Henry and Dolly's sister.

Ginger Allen owned by: SnoBear's Shasta Sage writes:
Hello Mary!!
Sage made it to 13 yrs. old on the 19th of January 2009!!
She's off that horrible Rimadyl and on no additional medications. Her horner's syndrome in the one eye cleared up after 5 months or so. She's now getting a can of top quality wet food once a day, like venison, along with the dry stuff. She's just kind of gimpy, but always trotting, never meandering. Pretty focused on where and when she's going to get that next biscuit! She's starting to shake a bit, but gets up without too much trouble.
Anyway, Hope this email finds you well.
Take care and thanks for such a quality, long living friend!

Ginger Allen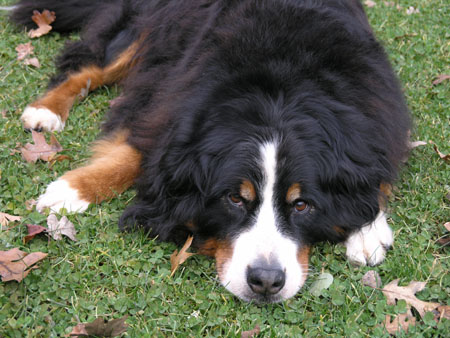 SnoBear's Shasta Sage - Born 01/19/1996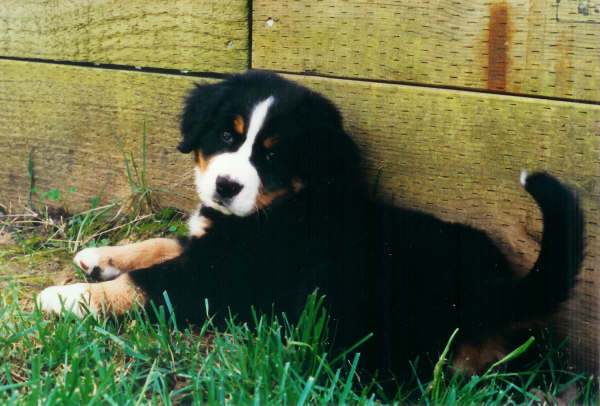 Sage at 8 weeks old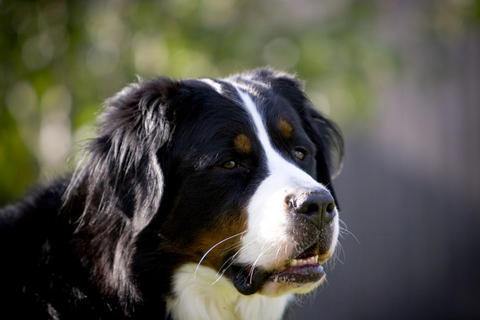 SnoBear's Sirius Stargazer - Heidi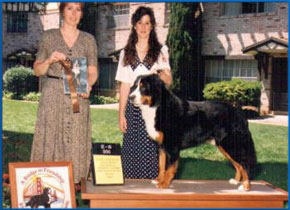 CH. SnoBear's Sir Nigel V. Bandit CGC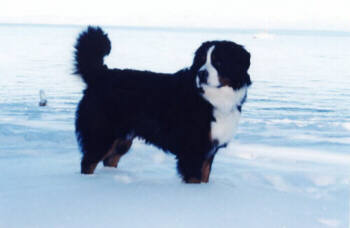 SnoBear's Ulysses Adonis CGC, Reg. Therapy Dog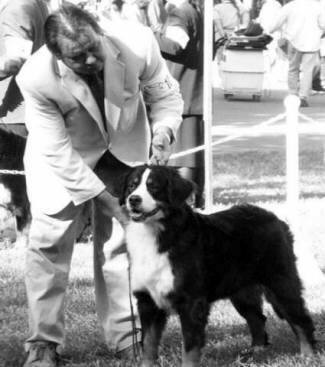 SnoBear's One Of A Kind, CH. Pointed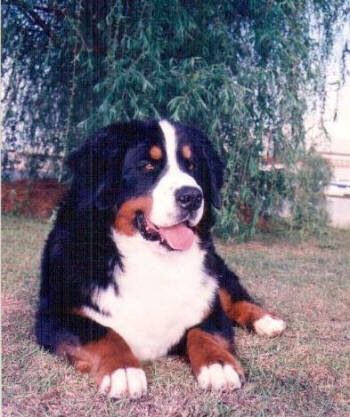 AM/CAN CH. SnoBear's Gambling Fool - Top Producer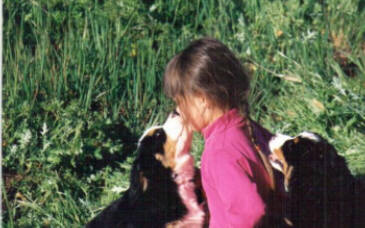 Our daughter Jessie & Puppies (25 years ago!)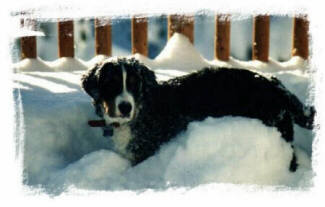 Baby Max in snowy Colorado.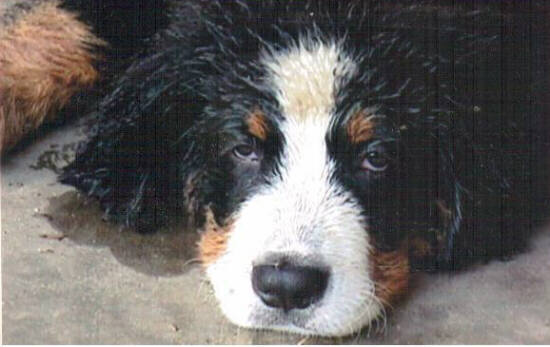 SnoBears Remember The Tin Man" - Zeke.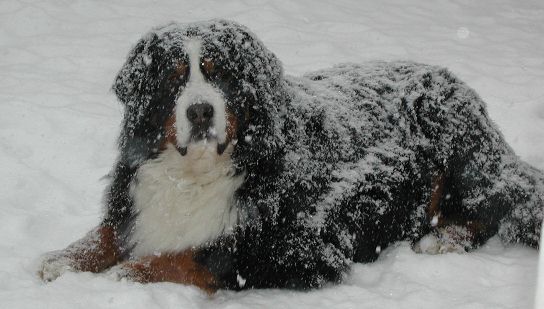 Zeke as an adult. Photos by Jane (Zeke's Mom)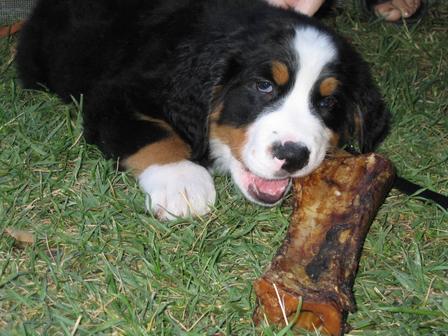 Rhody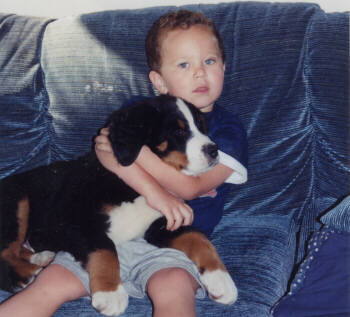 Reggie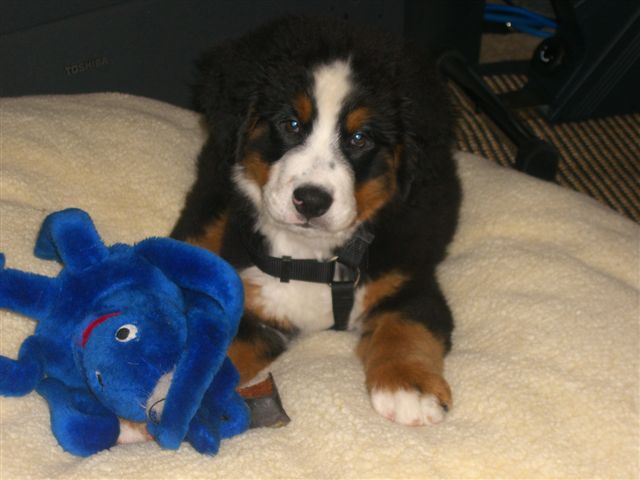 "Q"
Trish writes: Q is doing awesome in his new home! We are enjoying every minute with him and watching his quick progress! He is so incredibly smart and is so responsive to us. He is sleeping for up to 4 hours at a time now at night which is nice! I am still sleep deprived but it's ok...we've been bonding so much! He knows how to lie down and readily goes into his soft crate to rest and have some of his play time. He loves going for car rides in his crate too! I think he loves that more than anything else! I have taken lots of pictures and will download them and email them to you! He is a very special dog and we are so grateful that you chose him for us!
Take care, Trish and Matt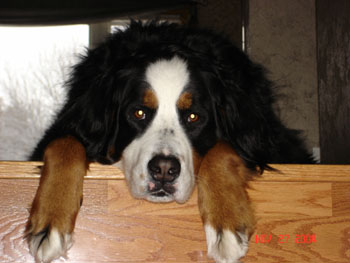 SnoBears Princess Rio
Kris writes: Rio is also known as Princess to us and close friends. She loves to be inside and lay on the air conditioning vent when it is hot outside. During cooler months, she likes spending her mornings outdoors chasing birds and squirrels in our backyard which is fenced in. She likes playing with other dogs as long as they are not too wild (she doesn't like her coat getting dirty)! She weighs 70 - 75 pounds and is very healthy. What makes her the happiest is being with the family. You picked the perfect puppy for our family, thank you! Warmly, Kris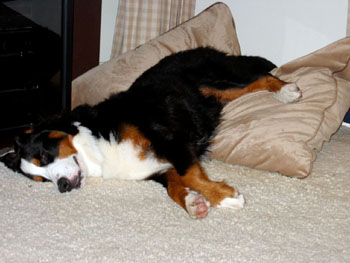 Mattie
McLean Writes: She is a wonderful part of our family. She likes to lay at my feet when I'm working and she has a great time playing with the boys. She's the best dog we've ever had. She rarely barks, never jumps on anyone but loves everyone. She has done really well in her obedience classes and is great around kids. She weighs about 75 pounds now. Feel free to use these pics of Mattie and if you need any endorsements for your dogs, I'd be happy to write one. We just love Mattie and are grateful for all the care you take in breeding such great dogs. Take care and thanks for everything! McLean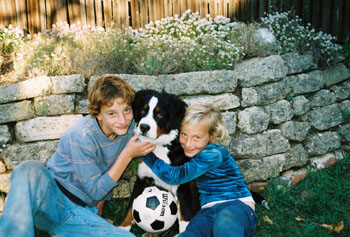 Rocky and his Kids

Rocky Grew Up!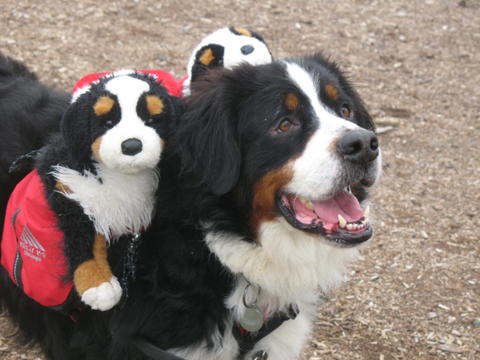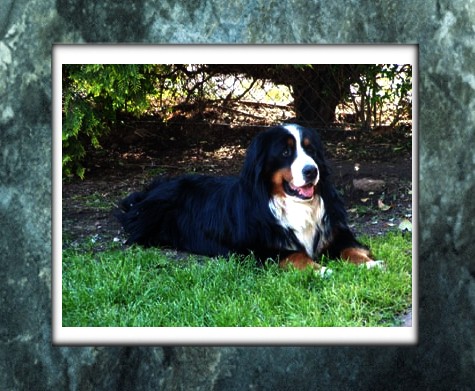 Swiss Star's Cliff Hanger - "Granite"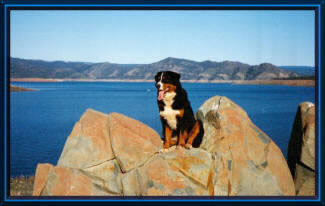 Andi At The Lake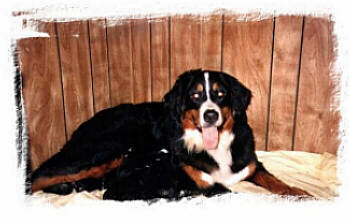 Andi And Babies

CH. Blue Mt. Andi Dasso's Swissmis 1991-2002
"Forever In Our Hearts."

IF YOU'D LIKE TO LEARN ABOUT US AND OUR FURRY KIDS PLEASE CLICK "NEXT" & COME ON IN!!!!!!